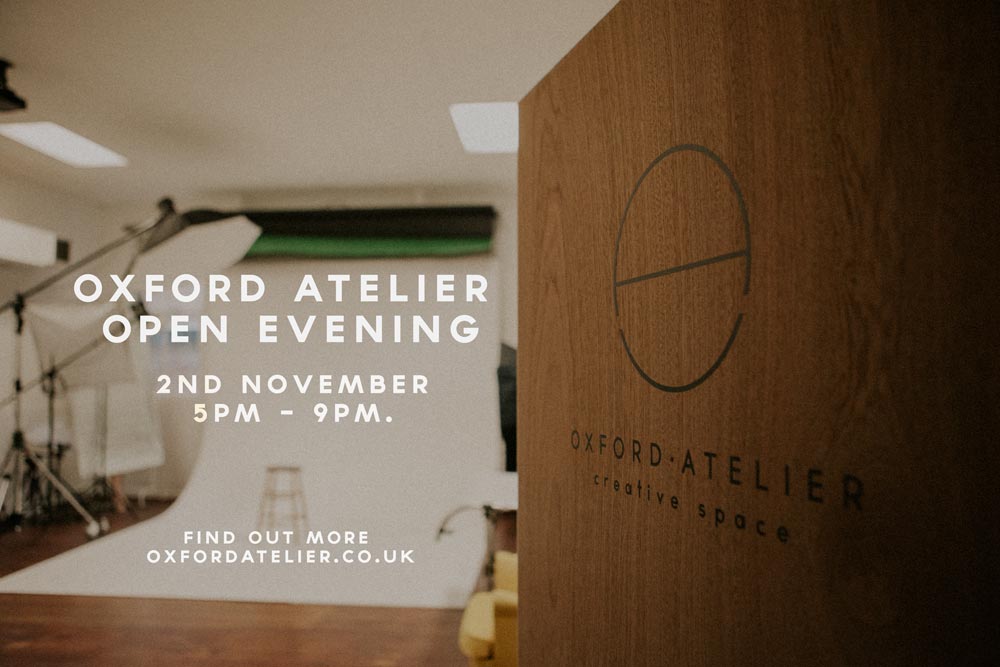 Oxford Atelier open evening
OXFORD ATELIER OPEN EVENING
Long awaited evening is here. Many of you still haven't seen the studio yet and we thought that would be a great idea to meet you!
We know it's quite a short notice but we thought that way we don't have to spam your inboxes with the reminders.
So here it is: Thursday the 2nd of November 5pm-9pm.
Although it's an open evening we're here all day on Thursday and we don't take any bookings so please feel free to drop in any time.
WHAT'S THE PLAN
Eat, drink, shoot and mingle
Nothing overcomplicated. We'd love you to come and see the studio in the first place. Feel free to bring your camera with you. It will be 1 or 2 models here that evening so you can plug in and test the lights. There will be plenty of wine, nibbles, tea and coffee! The doors to the studio will be open all day so if you can't make it that evening then drop by during the day.
From 5 until 9pm we're hoping to get 2 models involved so everyone can have a chance to test the lights and feel the studio.
PARKING AND HOW TO GET HERE
The studio is located at the bottom of St Ebbe's street. We share the front entrance with the Deaf and heard of hearing Centre which you can't miss. Directions
Unfortunately we can't provide parking that evening. If you drive you we'd recommend to use Westgate car park. They do evening tariff (5pm-6am if we take the party to the next level. It's just £3.50)
If you use public transport we're only 10mins from the train station and there is a bus stop around every corner.